Your source for American & Santa Gertrudis Show Heifers and Herd Sire Genetics in Texas and Oklahoma.
Red Doc Dinero's Peacock, 6341
Red Doc Dinero's Peacock 6341 is a truly efficient performance
machine. If talking in car terms, 6341 is comparable to a big block
V8 with the efficiency of a four cylinder foreign car. Red Doc 6341 is
a blend of Red Doc Dinero and high maternal genetics of the donor,
Peacock 9064. This bull was the top performing, efficient gaining
bull on test for Red Doc Farms. Red Doc 6341 had a YW of 1365, HCW of 875, 5.23
IMF, YG 1.95 and 14.5 REA. 6341 was one of their top gaining bulls
with a ADG of 4.59, feed conversion of 5.47lb to 1lb. of gain and fed
for a cost of gain of 0.57 cents/pound.
Club Calves and Show Cattle
Get Pasture Performance and Purple Ribbons
Cross Timbers Farm focuses on producing high yield, high performance cattle with a show stopping phenotype. We breed cattle that can perform and also win on the show circuit. If you're interested in viewing or purchasing our cattle and genetics, please contact us.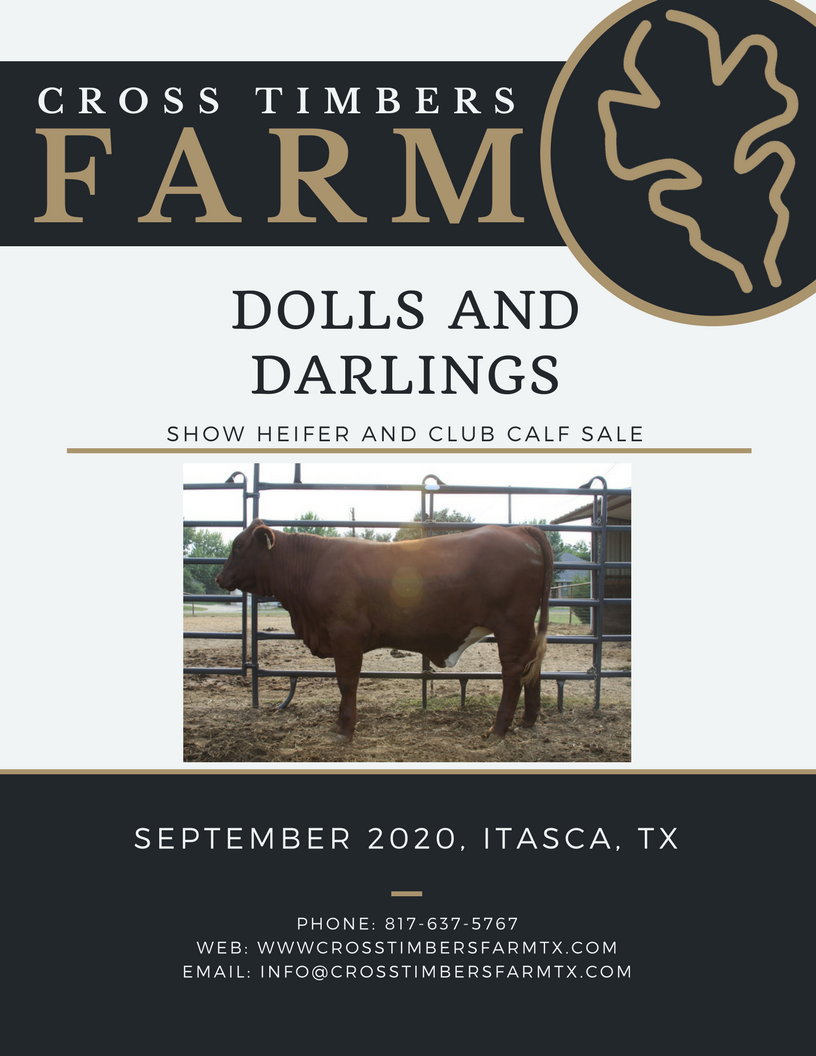 Show Heifers and Club Calf Sale
September 2020, Itasca, TX
More information coming soon!